HAPPY RECORD STORE DAY 2021!
Check out Record Store Day online- on the official website, the story is told:
"Record Store Day was conceived in 2007 at a gathering of independent record store owners and employees as a way to celebrate and spread the word about the unique culture surrounding nearly 1400 independently owned record stores in the US and thousands of similar stores internationally. The first Record Store Day took place on April 19, 2008. Today there are Record Store Day participating stores on every continent except Antarctica."
-Recordstoreday.com
Makerparkradio.NYC just wrapped up their second annual record fair, held at Flagship Brewery on Staten Island. MPR DJs were spinning vinyl all day, and the vendors all had smiles on their faces.
To celebrate the occasion, here are a few of the Makerparkradio show hosts, holding their coveted discs.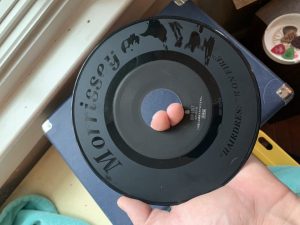 Let's all raise a glass to Record Store Day 2021! Happy to be out, about, and digging in the crates in with our friends.
Enjoy, collectors!
#rsd21
#recordstoreday2021