Oh my gosh its the.....
September Newsletter!
Well it's been a minute. And we completely missed our July newsletter because we have been sitting on a beach with a fruity cocktail (not really, but sort-of). So here is a brief re-cap and some new-news!
We won't go on too much about it ... but our block party was freakin' EPIC! ... if not dramatic. We saw about 800 people this year despite the heat. Lard Dog & Vernon Reid played .. and then a 15 minute high-wind and hail storm hit. No kidding. And while we held on to the tents, Vince Clarke (Erasure, Depeche Mode) and Reed Hays DJ'd on the studio and the sound man reached up from under the tent over the soundboard and jacked up the volume and the huge beer tent became a dance party listening to New Order. ... then the sun came out and the Hungry March Band played while we danced in the street in sunshine and rainbows ... for real. Hip Hop artists closed off the night perfectly. The day was a beautiful gathering of community. So what can we do next year to top that?
Kitty the Disc Jockey
wins International Radio Award!
Our own Kitty the Disc Jockey won the New York Radio's silver award for best Digital Program for her show on Maker Park Radio "The She Pop Show". Presently airing every other Sunday at 6pm, Kitty explores music from around the world fronted and produced by women. She attended the awards ceremony in Manhattan and met radio hosts that traveled from around the world! Well deserved Kitty!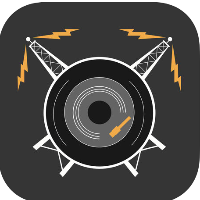 Want to hear MPR on the go? We have a Freeeee App!
Download on the App Store or via Google Play!
Sept 21! Join us for a National Civic Day of Hacking at Brooklyn MakerSpace! MakerPark Radio is located inside the SI Makerspace ... but it's big sister is located in the Brooklyn Army Terminal in Sunset Park! We will be streaming from there for part of the day, interviewing some cool hackers and people from Beta NYC and Ability for All Mobilities! Free and open to all! 9am - 6pm
DJ's Tom & Kitty the Disc Jockey may or may not be wearing Lederhosen when they DJ the launch party for Rubsam & Horrmann Brewing Company Launch Party on 9/21 hosted by Q from Impractical Jokers. Actually it's his whole idea and he is partnering with Flagship Brewery to use their facility to brew the original recipe of Staten Island's own R&H Brewery!
The Cream Lounge plays selections of deep house and soulful house on vinyl by talented DJ JD Sasso. Every other Friday night at 8pm!
Saturday Morning Car-Chunes is an Exploration of Reggae and Jamaican Music with Uncommon Nasa.
Every other Saturday at 10AM, Nasa spins an all vinyl and mostly 45 mix from his growing selection of records and explores the genre as a fan of the culture with a collectors perspective.
MOODS w/ Vinyl Only is a monthly show which invites you to enjoy a blend of musical genres: Explore Downtempo, Funk, Nu Jazz, House, Techno and more!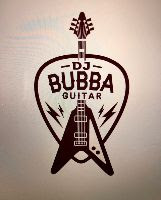 DJ Bubba Guitar's "Spanning Time" show will give you some Rn'R, punk & soul, some hip & hop, some power & pop. Spanning the decades, genres & countries. It just has to be a good song...Come along for the ride! Tuesdays at noon!
Welcome to the Maker Park Radio September 2019 DJ Spotlight! We're excited to introduce Kelly Vilar of ReSistah Radio!

Who are you?
I'm Kelly Vilar, founder and director of the Staten Island Urban Center whose mission is to strengthen urban neighborhoods of Staten Island by way of youth and community development through youth and community involvement. On the youth side of our organization, we run youth leadership through the arts program for high school-age girls and transgender teens. On the community side, we produce a newsletter/blog called Our Urban Town that publishes the written work of citizen journalists from Staten Island's frontline grassroots communities; and we are the coordinating arm of the Let's Rebuild Cromwell Community Coalition. We are lifting the community voice on the rebuilding of the long-lost recreation center and other community development issues such as rezoning.

Tell us about your show.
Our broadcast is called ReSistah Radio which comes from a term we coined after co-sponsoring Staten Island 's first Women of Color Collective Conference alongside Moms of Black Boys United SI, SI NAACP, and others. ReSistah combines the recent years of activism and the need to Resist… a word that has really popped up in social media starting with the Women's March. Sistah, spelled with an "h" clearly delineates the women of color we want to focus and highlight.
The broadcast has two purposes; to highlight women of color in music and the music women of color love. We also use the broadcast to introduce young women to broadcasting and to really experience all that it takes to put a thoughtful show together from learning the technology all the way through to speaking into the mic… unedited and unapologetic.
I believe what Maker Park Radio has created is an opportunity for us to exercise our confidence muscles… to strengthen our belief in our own verbiage and then instantly broadcast it… I think there is real bravery in that. We also use the radio station as an exercise in leadership development training for
our youth participants…but we are quickly learning that, in actuality, it's for the adults as well. For example, we broadcasted with my mom as a cohost when we did a special on Johnny Mathis and she took over the mic and felt on top of the world afterward. And in our last broadcast Women & Strings, we cohosted with my partner Soraya, who was just filling in for someone who couldn't make it and she was phenomenal. I know we will have her back on the air very soon. We have other creative broadcasts lined up, some led by youth and some by adults and can't wait to share soon.

What's your musical/artistic background, if any?
I'm just a lover of music… of all genres. I especially love music that has an interesting story behind it or a
message of some sort that inspires… and the more unique, the better. For example, we did a broadcast on Big Voices, Quirky Tunes that was hilariously fun and the mix of genres was crazy… we went from Lila Down's La Cucaracha to Pink Martini's Bitty Boppy Betty! And, oh the conversations that led to were crazy rich.

Give us one fun, unusual or otherwise interesting fact about you that we may not know.
When I turned 16 years old, my mom gave us a choice… to either have a full blow out traditional Puerto Rican sweet sixteen or anything else we wanted. I passed on the sweet sixteen and choose DJ equipment and tons of disco albums… I never became very good, but I loved listening to music and
arranging what song should be played next. Incidentally, when my younger sister turned 16, she chose a trip to Brazil and I learned my lesson on thinking too small.

What show would you encourage the other DJ's to check out?
I love Island Flavorz. They capture not only contemporary but historical Trini and West Indian sound.
They share in-depth and intuitive knowledge about Caribbean music and you can tell how much they love and believe in the music.