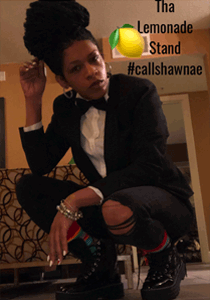 Shoe Shoe at the Lemonade Stand w/ Shaw-nae Dixon
What's Tha Lemonade Stand?
Historically the lemonade stand was one of the first simple and easy business models to encourage the youth to seek a life of entrepreneurship.
We are all CHILDREN at times!
Tha Lemonade Stand w. Shaw-naé is:
A positive platform to teach, inspire, motivate and create new passionate entrepreneurs, artists, influencers and leaders to strive for their success with our support.