Album of the Week: Aspects by STR4TA
Recorded in London right before lockdown. Although it sounds like it could have been easily made in the early 80's in the era of Brit-Funk.
Worth a deep dive one day: The history of black music in London at that time.
Giles Peterson (worldwide FM) partners with Jean-Paul "Bluey" Maunick for funky and soothing tracks that are somewhat improvised. Giving you the feeling that you are witnessing amazing musicians from back in time, but with today's recording technology. Fans of Jungle or Theo Parrish would enjoy.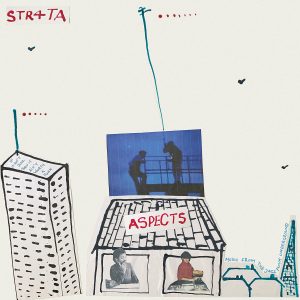 Submitted by
Kristin Wallace, CEO, Co-Founder & Creative Director, Maker Park Radio, Inc.