Kitty here!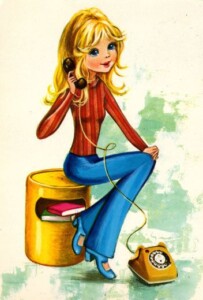 I have been poking my nose in other DJ's businesses around the hub this week- let's dish.
Vinyl acquisitions: what recently purchased records are you enjoying right now?
Tom Ferrie (Nowhere Fast): Peaky Blinders OGS (3xLP)
Kitty (The She Pop Show): Xenia Rubinos and Yolo
Elizabeth Bennett (Staten Island Arts): the original Sesame Street album
Terrence O'Brien: Peet Seeger and Brother Kirk visit Sesame Street
Mike Batten: The Peoples Motel Band
Thom Taylor (Going Hollywood): Original cast of Death of A Salesman (recorded April 24, 1950) with incidental music by Alex North (2xLP)
Paul Bruno (Looking for an Anthem): Rifle Sport
With the advent of isolation and social distancing, many of us missed out on live music (but I have TICKETS!!)- what shows have you missed this year due to Covid-19 restrictions?
Tallahassee Tim and Kitty (Forbidden Island): Parquet Courts, Madness, Lee Fields
Annette Mae (Classical-ish with Nutmeg): Thom Yorke
Mike  Schmeltzer (Over 40 Mosh Pit): The Kim Shattuck memorial
Kris and Tom: New Order with Pet Shop Boys
Jay Gray (Skallywag Beats): False Heads, Parliamo, Shady Nasty, The Gulps, Petrol Girls
Stephen Bubba Pascale: Nathaniel Rateliffe, Airborne Toxic Event, London Quireboys
Let's all stay safe and get back to doing what we love!