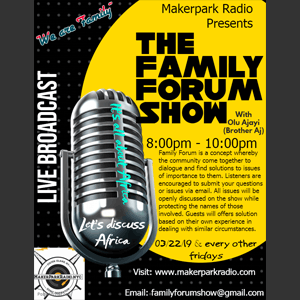 The Family Forum w/ Mr. AJ
The Family Forum is a concept whereby the community comes together in dialogue to find solutions to issues of importance to them.
Listeners are encouraged to submit questions or issues by email.
All issues will be openly discussed on the show while protecting the names of those involved. Guests will offer solutions based on their own experience in dealing with similar circumstances.